DOWNHILL SCHOOL
DO YOU WANT TO LEARN THE TECHNIQUES OF ENDURO/DOWNHILL?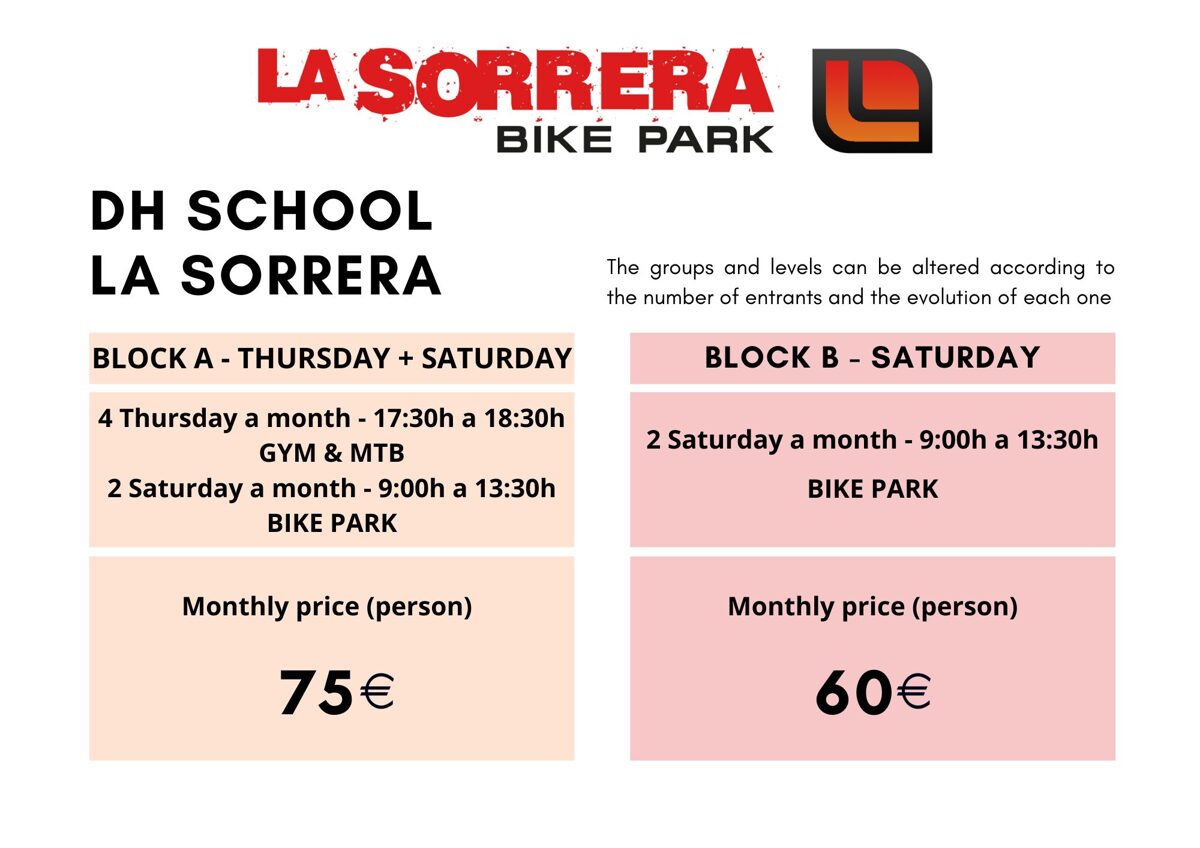 EXTRA SCHOOL ACTIVITY
Focused by the smallest of the house (6 a 15 years) where they will enjoy the bike on the Pump Track of La Sorrera Bike Park.

The first steps, techniques and positioning of Enduro and Descent are taught. To perfect and to take confidence in the twists, jumps, irregular terrains, everything corrects the position on the bicycle and the placing of the pedals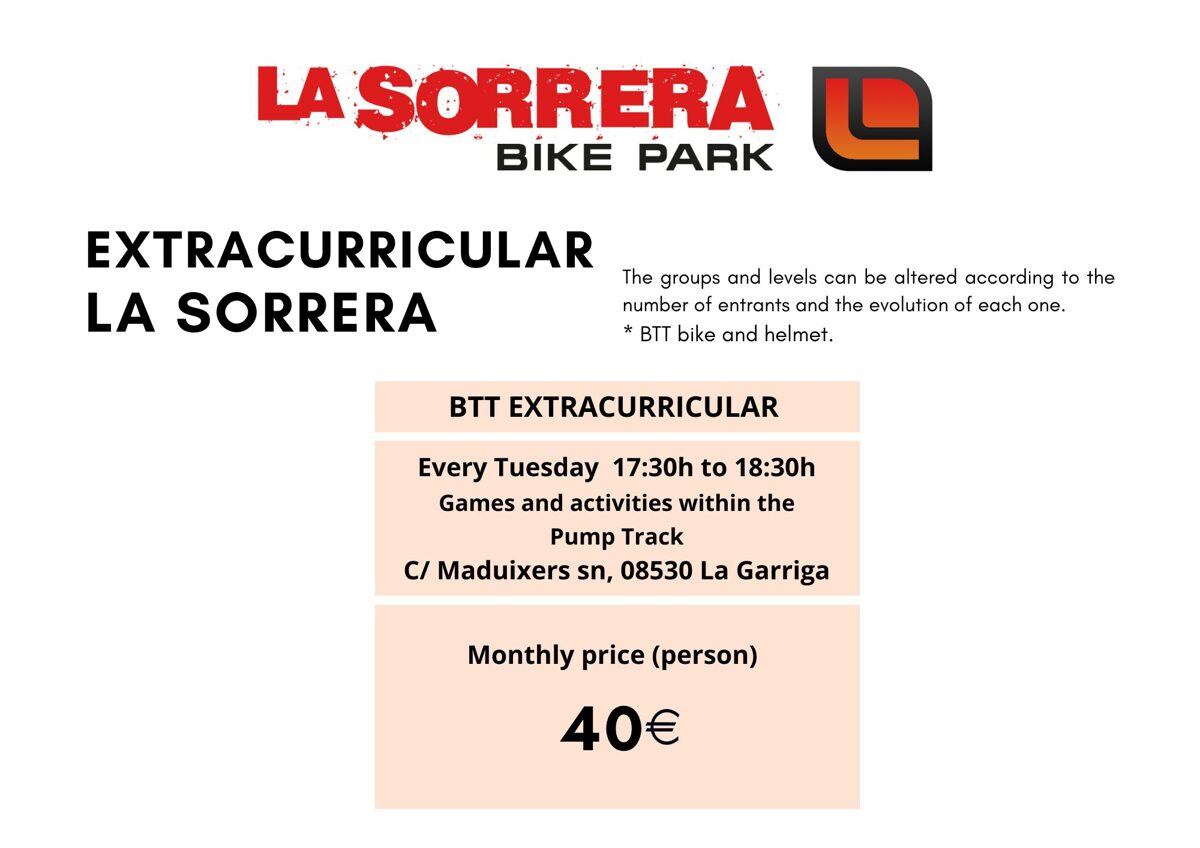 SEND US AN EMAIL
If you want to be a part of the DH SCHOOL or EXTRACURRICULAR activity send us an email and we will contact you as soon as possible.
Thank you!